Expedition stuff not up until patch drops tomorrow, the torrent deliberately does not have that data.
Saqawal's Flock
Helmets
Evasion Rating:
346
Requires Level
60
,
138
Dex
Trigger Level 20 Tornado when you gain Avian's Might or Avian's Flight


(60–80)

% increased Evasion Rating


+(40–60)

to maximum Life


+(30–40)

% to Lightning Resistance


(10–15)

% increased Movement Speed
Though we are individual, we share the same plight.
The First of the Sky teaches us that unity and selflessness,
not division and greed, is what will carry us upwards.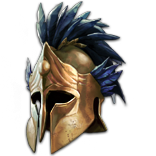 Trigger Level 20 Tornado when you gain Avian's Might or Avian's Flight
Trigger Level 20 Tornado when you gain Avian's Might or Avian's Flight
Group
GrantedSkill
Domains
Item (1)
GenerationType
Unique (3)
Req. level
1
Granted Skill
Tornado
Launches an unpredictable, piercing tornado projectile that moves randomly for a duration, repeatedly dealing damage to enemies it intersects.
AvianTornado (Level 20)
Deals

280

to

420

Physical Damage
Base duration is

2.5

seconds
Trigger this Spell when you gain Avian's Might or Avian's Flight


25

% chance to Blind enemies on hit
Stats
local display trigger level 20 tornado when you gain avians flight or avians might %

Min: 1

Max: 1

Local
(60–80)

% increased Evasion Rating
(60–80)

% increased Evasion Rating
Group
DefencesPercent
Domains
Item (1)
GenerationType
Unique (3)
Req. level
1
Stats
local evasion rating +%

Min: 60

Max: 80

Local

Craft Tags

defences
+(40–60)

to maximum Life
+(40–60)

to maximum Life
Group
IncreasedLife
Domains
Item (1)
GenerationType
Unique (3)
Req. level
1
Stats
base maximum life

Min: 40

Max: 60

Global

Craft Tags

resource

life
+(30–40)

% to Lightning Resistance
+(30–40)

% to Lightning Resistance
Group
LightningResistance
Domains
Item (1)
GenerationType
Unique (3)
Req. level
1
Stats
base lightning damage resistance %

Min: 30

Max: 40

Global

Craft Tags

elemental

lightning

resistance
(10–15)

% increased Movement Speed
(10–15)

% increased Movement Speed
Group
MovementVelocity
Domains
Item (1)
GenerationType
Unique (3)
Req. level
1
Stats
base movement velocity +%

Min: 10

Max: 15

Global

Craft Tags

speed
---